In order to sign up for one of our amazing offers using a coupon, you will need to go to our website here and sign up for one of the Shared, VPs or Dedicated Hosting offers. You will need to put the item in your cart, and then you will checkout. It's quick and painless. We just wanted to inform you, however, that discount codes are not reflecting in the shopping carts yet. Since we wanted to get this promo out to you as soon as possible, know that even though it's not reflecting in your cart, you will be paying the discounted rate or receiving the applicable reward as promised. (There's a way to check that in your Portal account, which we will show you how to do below.)
Make sure you type in the current coupon code when checking out: SWEET99.
Remember: even though the results do not show up, you STILL get the discount.
Follow these steps to take advantage of any offer that requires a coupon code:
Step 1: Go to https://viviotech.net/products.html and click on the Hosting Plans that suits you best (Shared, VPS or Dedicated).
Step 2: Select "Customize" on one of the plans, and customize it to your liking.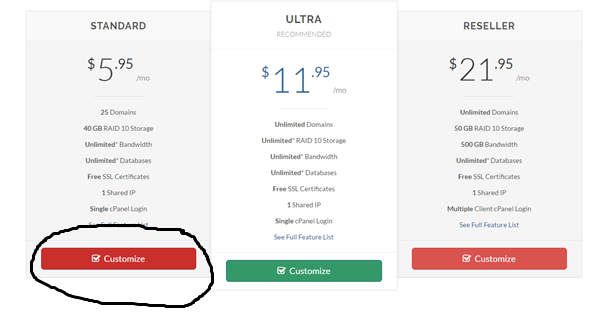 Step 3: Once you finish customizing it, click "Add to Cart."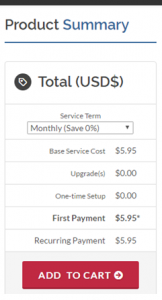 Step 4: Enter the promo code (currently: SWEET99) at the bottom of the screen where it says "Got a Promo Code?"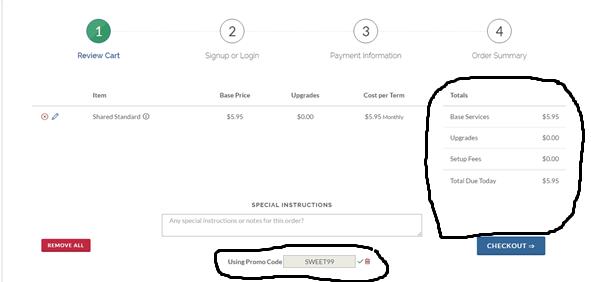 Note: If you qualify for the promotion, you will see the green check mark. Notice how your cart is NOT going to reflect the discount. As long as you see the green check mark, you are good. You WILL receive the discount.
Step 5: Complete the checkout process like normal.
Select whether you are a "Returning Customer" or "New Customer" on the next screen.
Enter your username and password information and proceed to the next screen.
Add payment information.
Write down your order number for your records. (You will get an email too with this.)
Once your order has been processed, you can ensure that your discount code has been applied by following these steps in your Vivio Portal:
Login to https://portal.viviotech.net with your username and password.
Select "View Orders."
Click on the Order # you wrote down.
Select "Service Details."
Observe "Service Info." It will show the discounts.
If you have any more questions, feel free to email us at sales@viviotech.net and we would be happy to help. Otherwise, enjoy your new hosting account!