...
The first time you log in to your cPanel account, you may notice that there are a lot of options under the "Domain" heading. In this section, we're going to focus on four of those options, and explain what they do.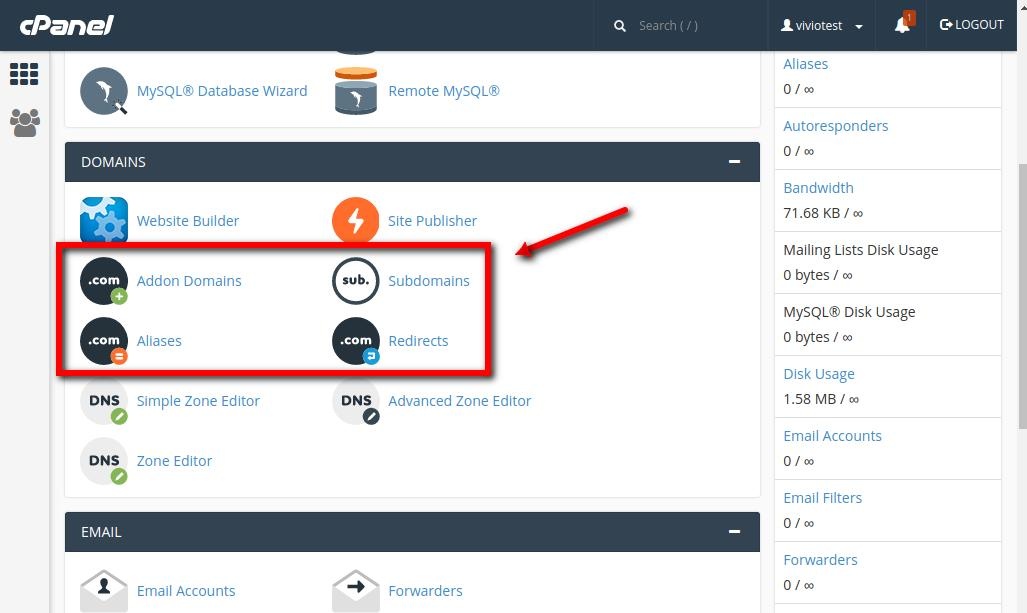 Image Removed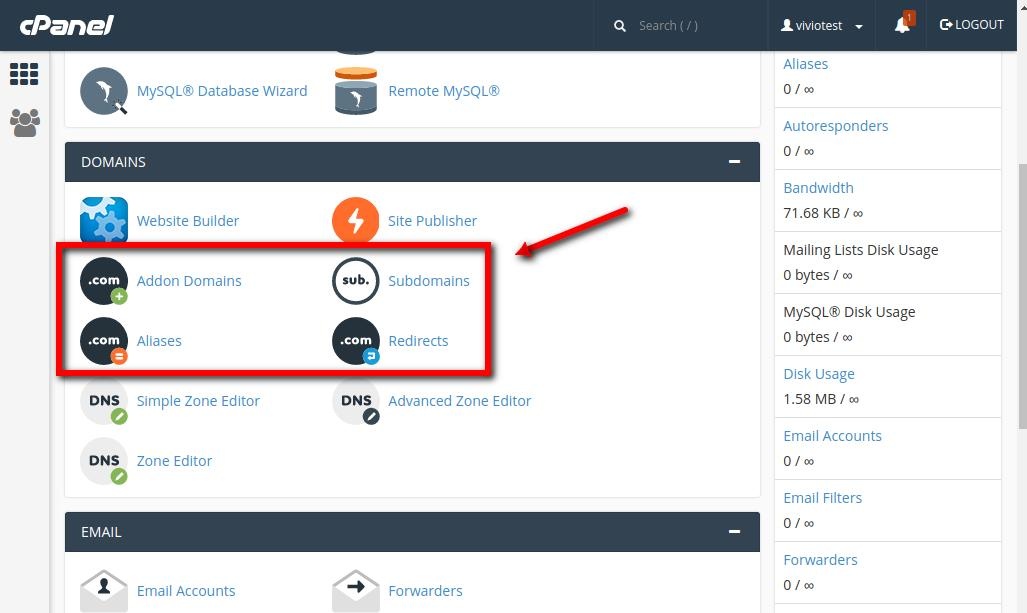 Image Added 
Redirects
Domain Redirects are useful when you have multiple domains that you would like to go to the same domain. So, for example, if your domain changes over time, a domain redirect can be used to take visitors of your old domain and redirect them to your new domain. Domain redirects are also useful if you own multiple TLD's (.net, .com, .org, etc). For example, if your primary domain is viviotech.net, but your visitors always like to type in viviotech.com, you can use a domain redirect to redirect users who type in viviotech.com get redirected to viviotech.net.
...
First, log in to your cPanel account and click the Addon Domain icon: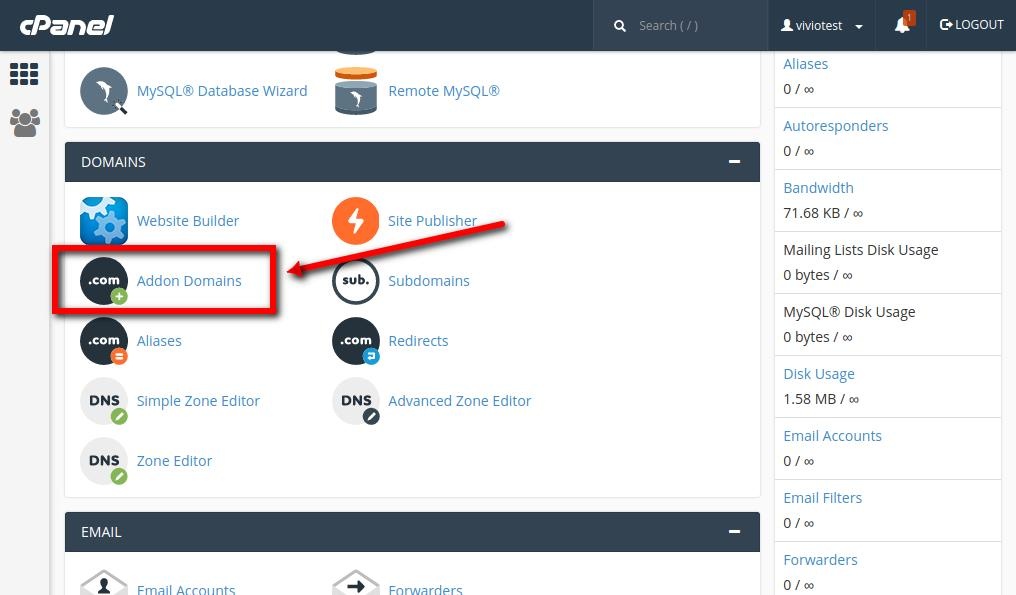 Image Removed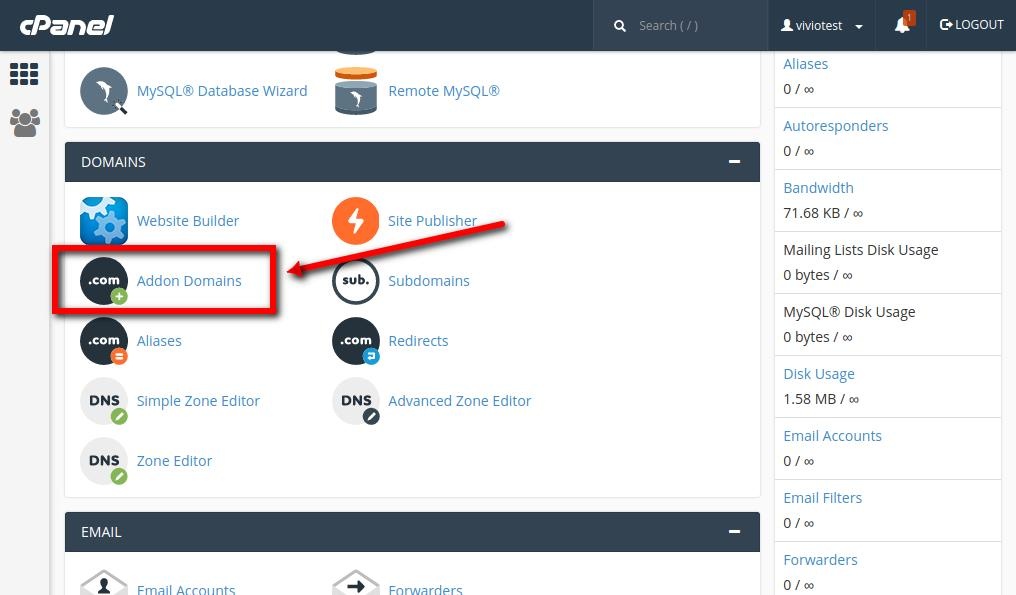 Image Added 
Next, you will need to fill out the "Create an Addon Domain" form, which looks like this: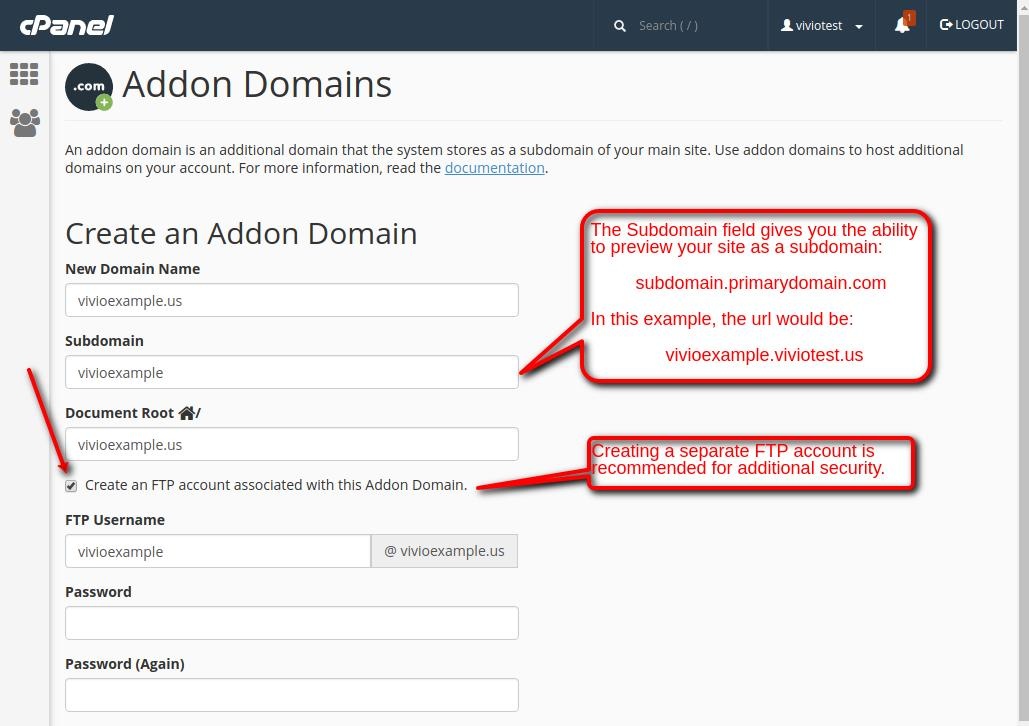 Image Removed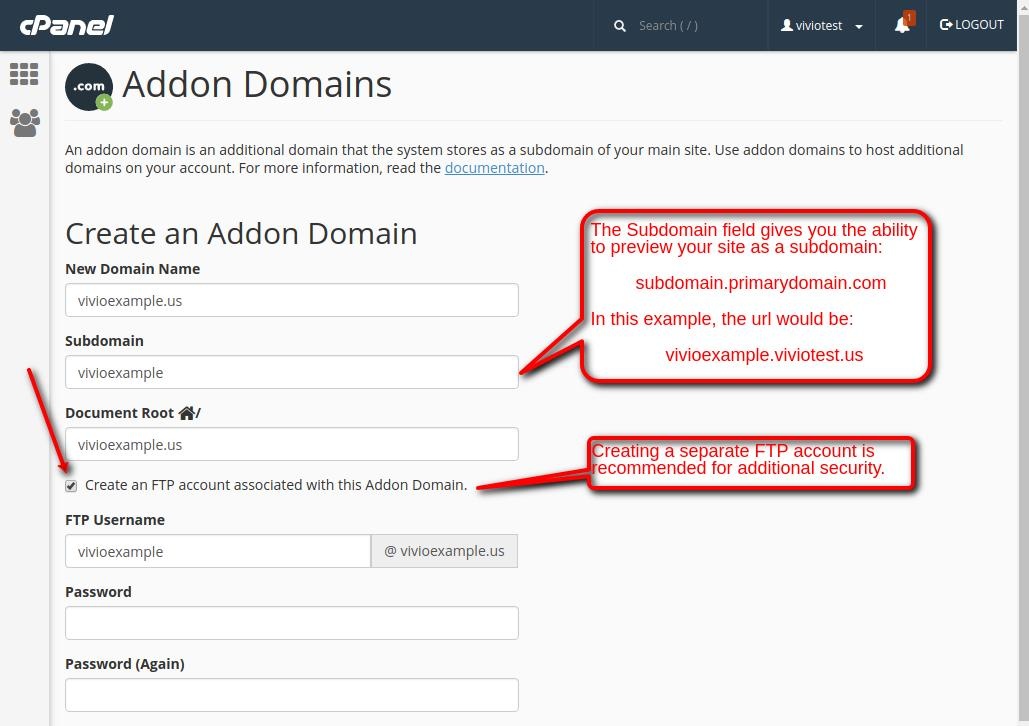 Image Added
A couple of important notes about this form:
...
Once you're done adding your domain, it will show up in a list of Addon Domains that are on your account, like what is shown here: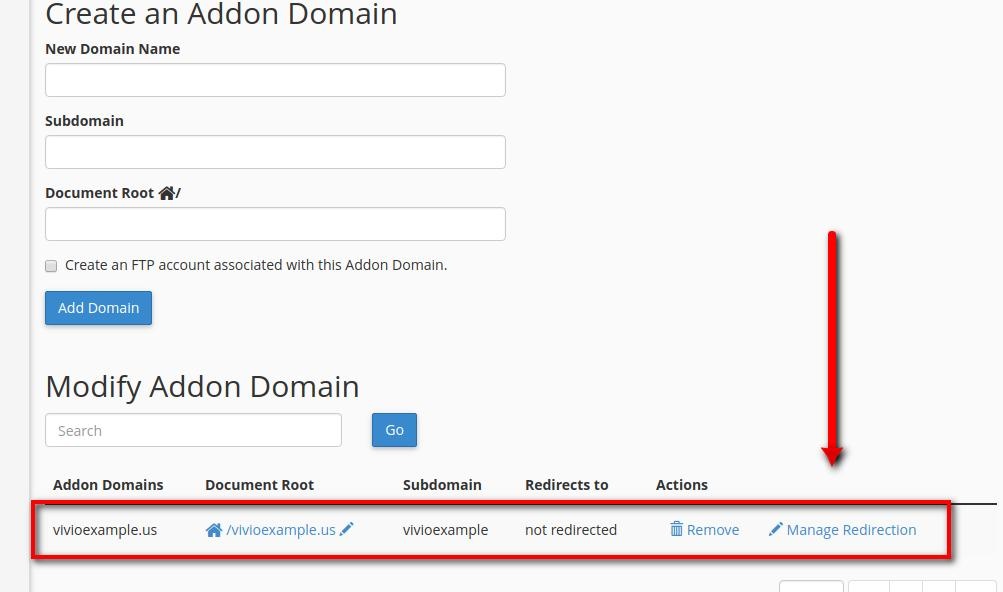 Image Removed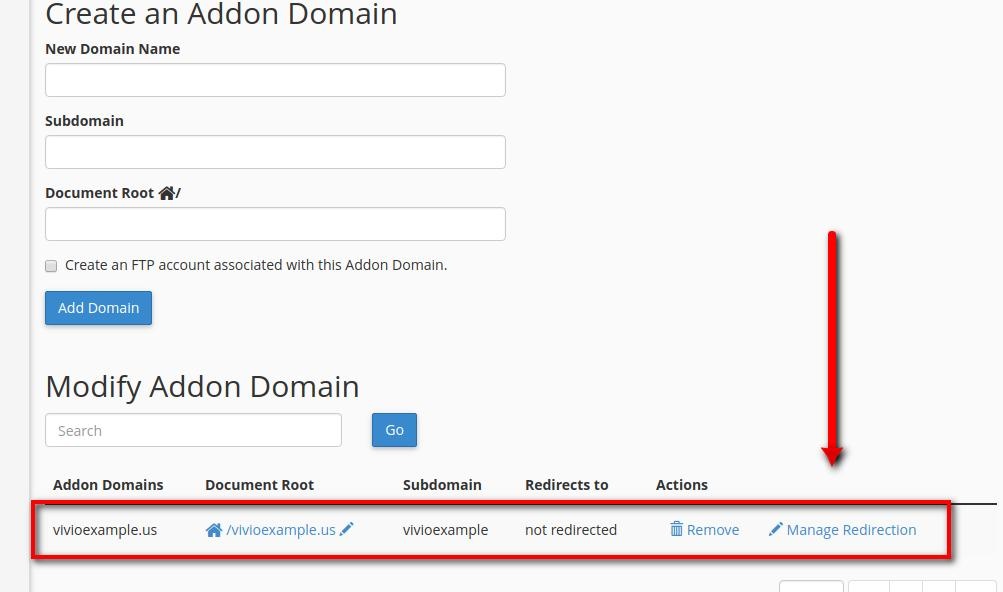 Image Added
In Conclusion
Now that you've created your Addon Domain, you can add your site files to it using FTP,a nd preview your domain using your "Subdomain Preview URL" to preview your site before you release switch your doamin's DNS over to Vivio.
...
If you still have questions, simply contact our Support team via email, web chat, or telephone.