Skip to end of metadata
Go to start of metadata
It's considered best practice to use supported versions of software for your websites.  Newer software versions receive periodic updates that improve functionality and security.  Updating to a supported version of PHP will optimize your site, and it's a simple process through your cPanel console.  We recommend that you use PHP 7.3 or higher.
Important Note: All software and applications, such as WordPress themes or plugins, will also need to be compatible with your selected version of PHP.
Step-by-Step Guide
Step 1.  Log into cPanel.
Step 2.  Select "MultiPHP Manager" in the "Software" section.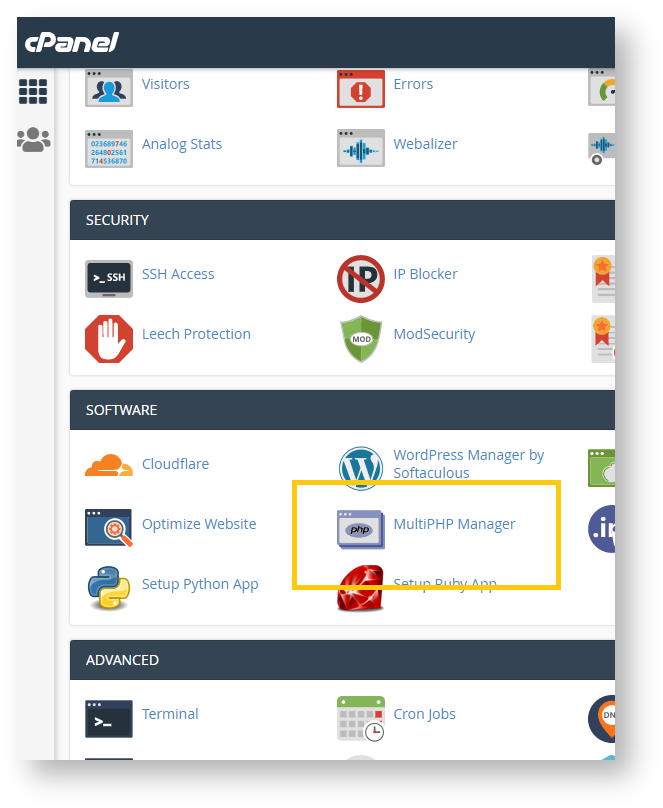 Step 3.  Select the domain you want to update by checking the box on its left side.  You can find the current PHP version for this domain on its right.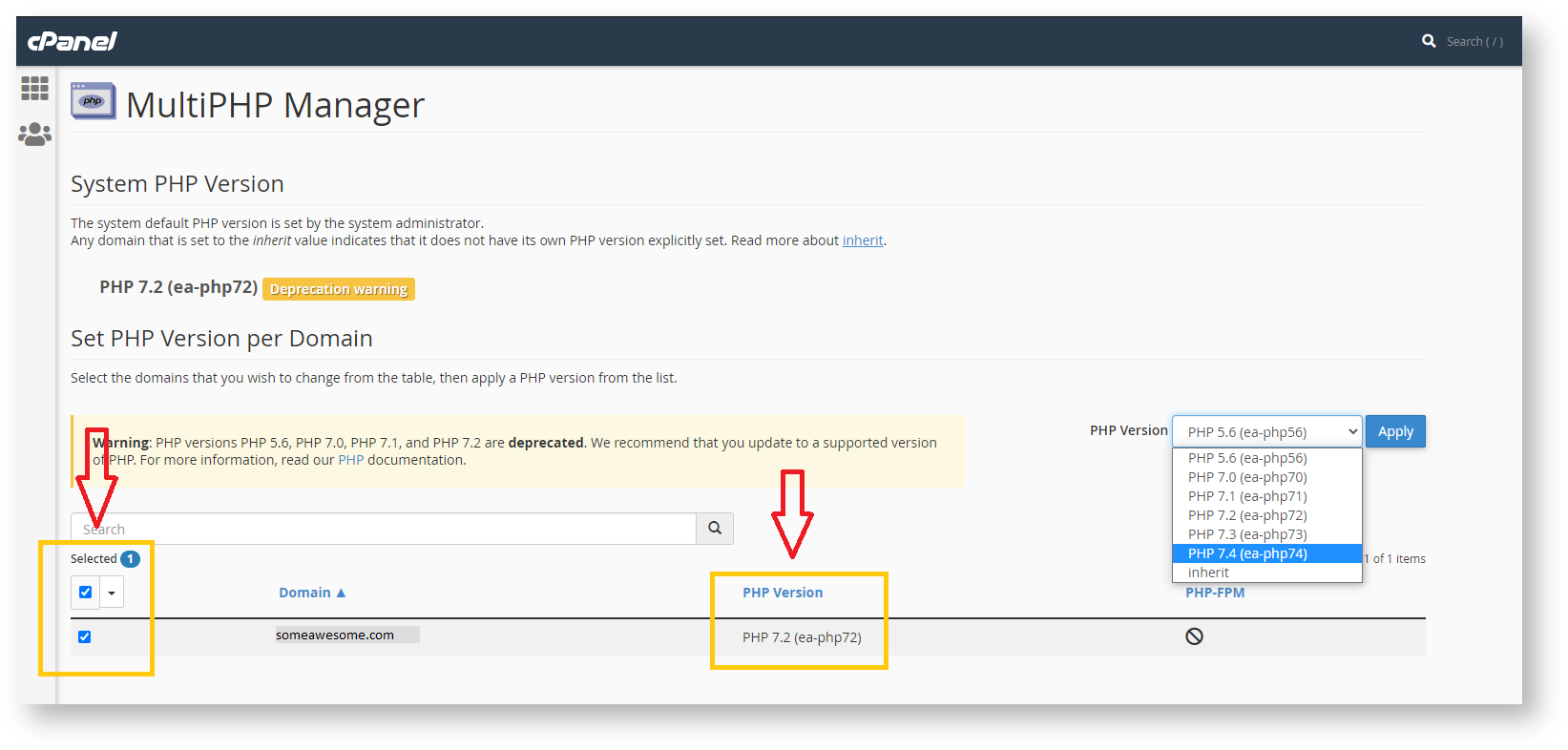 Step 4.  Choose your preferred PHP version from the dropdown, then click "Apply".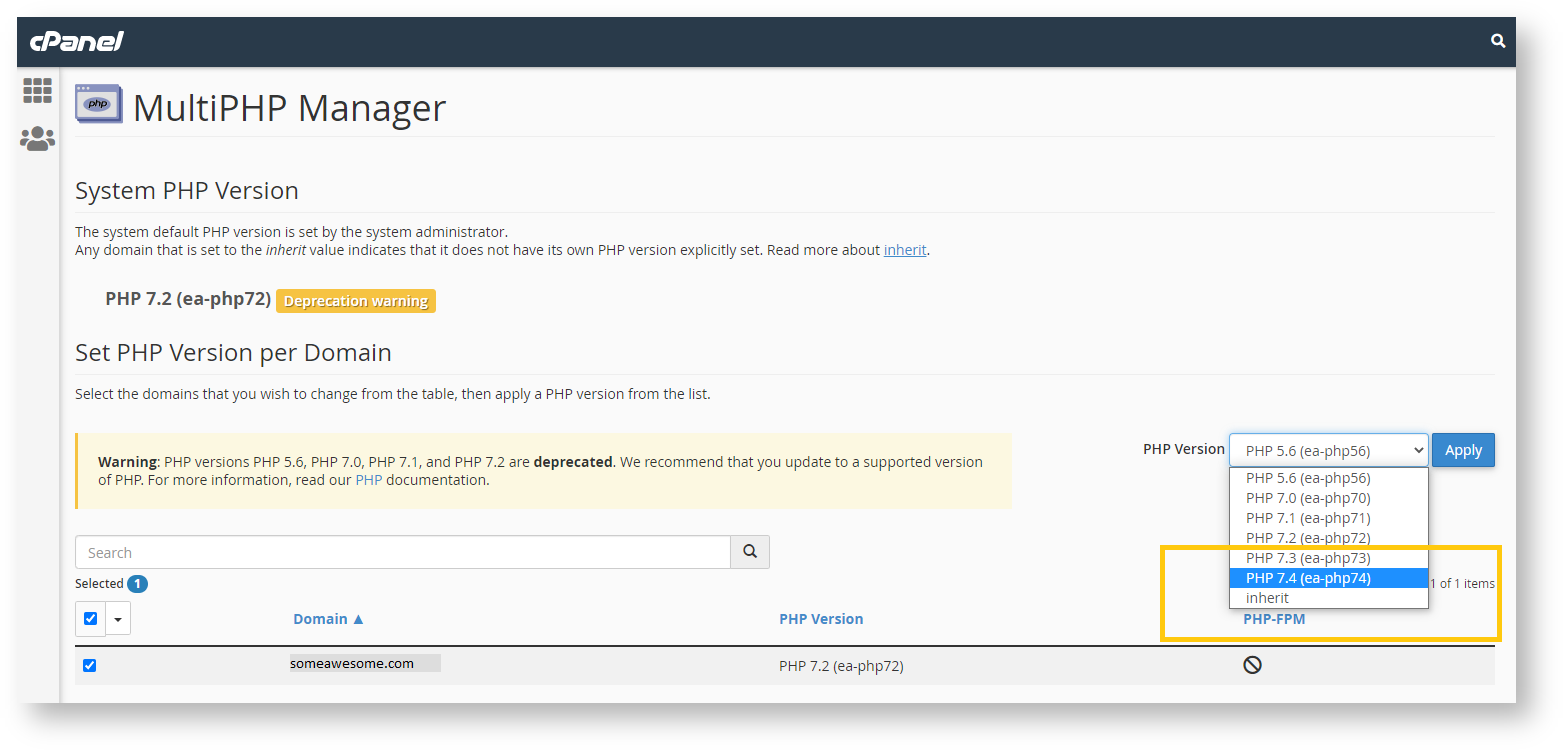 Step 5.  There will be a pop-up in the upper right corner, notifying you that the change was successful.

If you need any help updating to another version of PHP, please get in touch with our Support team. 
Related articles